If we do not come out of this lockdown with better fitness, & more learning, we never lacked time, we lacked vision, planning, and discipline.
IT'S A GOLDEN PERIOD OF "LIVING WITH SELF"
The world is going through challenging times. But, see, in the fight between health vs wealth, it's always the health that becomes the priority. This is a great learning, but, one needs to remember this.
No one knows when this pandemic will get controlled.
No one knows how many more lives would be lost.
No one knows when would this lock-down end.

But, the good thing is that it's in this state of helplessness, is when the wisdom emerges.
We bring you the PMS Performance Factsheet for March'2020.  Click the button below to download this performance sheet.
Remember, we'll be with you and we will support you in every way we can in choosing the right product for you.  If you want to get in touch with us for your investment requirements, please "click here".
Take Care,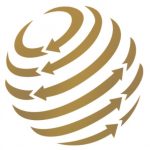 PMS AIF WORLD